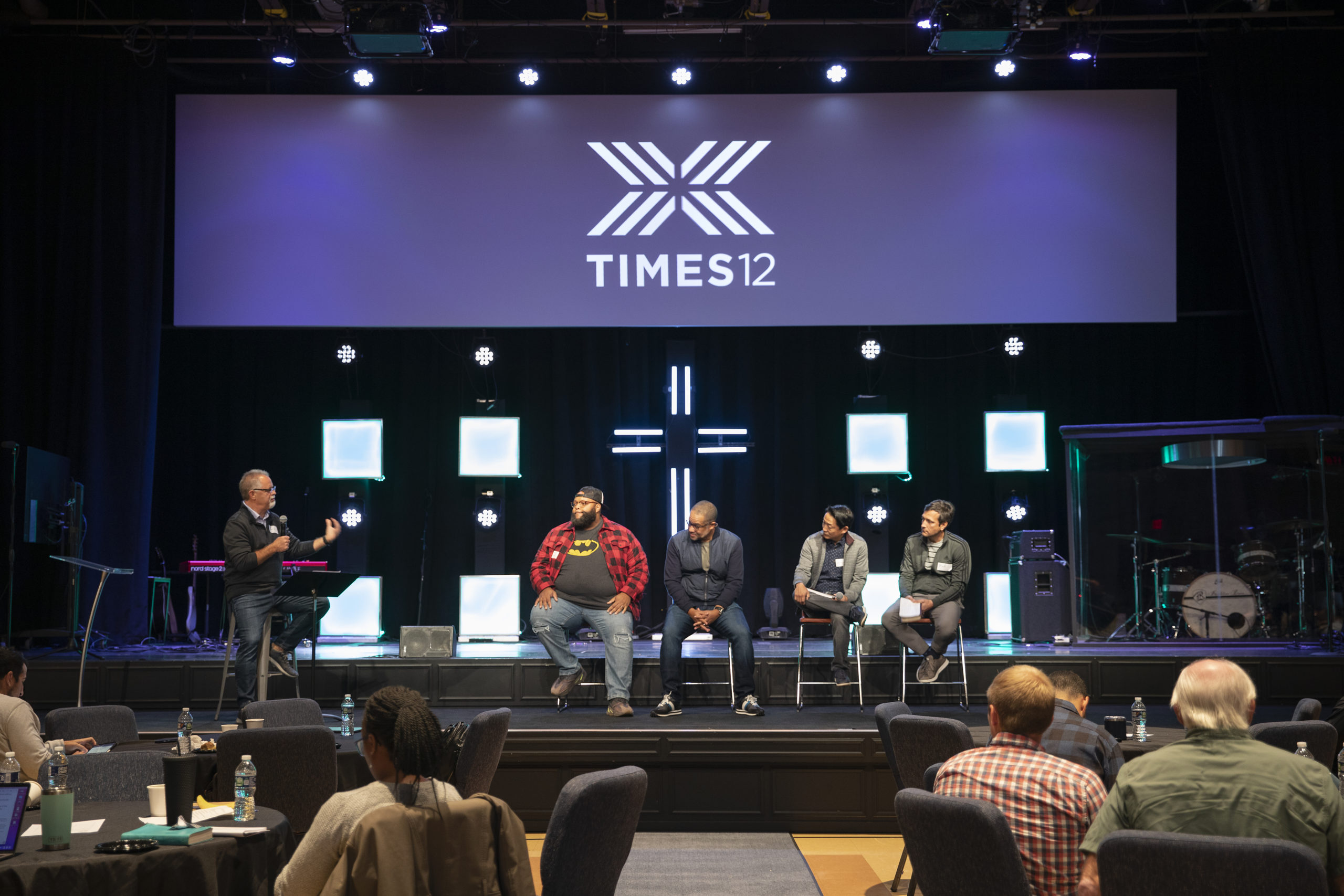 Since TIMES12's inception, the Lord has raised up dozens of gifted leaders who have planted gospel-centered churches throughout the Mid-Atlantic and beyond. Today, almost 30 active, fruit-bearing churches engage in grassroots mission in their communities, grow faithful disciples, and gather weekly for engaging worship with expository biblical preaching. Future planters receive practical training every day to begin new churches. The growth we have experienced over the years, both in number of church plants and the strength of our leadership team, has led us to an exciting new season in which we are transitioning to meeting for monthly collectives with church planters and pastors in more city hubs and for larger all-network semi-annual events.
This month TIMES12 hosted a large event, headlined by Dr. Bryan Loritts, who is a pastor, church planter, author, and the founder of the Kainos Movement. "Leading Kingdom Churches" drew over 60 church planters, pastors, and leaders from around the area for an encouraging half-day experience in Annapolis, MD. Dr. Loritts inspired and equipped attendees to lead churches that represent the communities around them, thriving with diversity in today's culture. Viewing the gospel through a multiethnic lens, he cast vision for churches to walk in unity while navigating racial and cultural divides and illustrated the need for culturally adaptable leaders to help churches attain and maintain diversity.
Executive Director Mark McGeever moderated a panel including Dr. Loritts, Pastor R. Derrick Parks of Epiphany Church in Wilmington, DE, Pastor Mitchel Lee of Grace Community Church in Fulton, MD, and Pastor Matt Klingler of The Well Community Church in Silver Spring, MD. Together they shared insights on the unique highlights and challenges of leading diverse, multiethnic churches in each of their respective contexts.
TIMES12 was thrilled to be able to offer this event and others like it to equip and resource not only our church planting pastors, but also church leaders outside our network. Thank you so much for your generous financial support that enables us to advance God's Kingdom through these events, as well as the ongoing leadership and training we are able to offer to those whom God has called to plant gospel-centered churches.