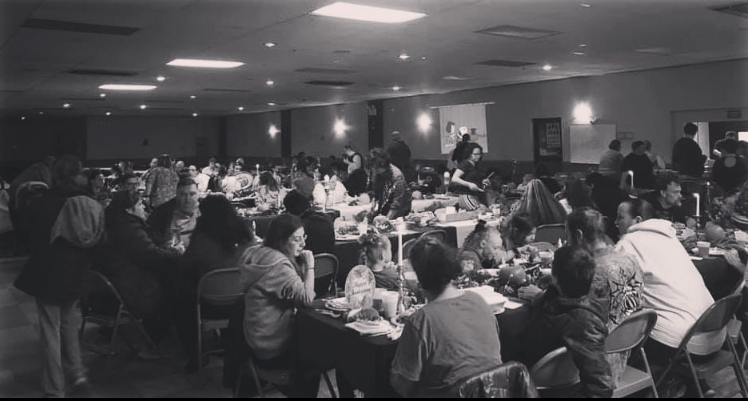 Situated on the border of Camden and Philadelphia, Gloucester City, New Jersey, is home to blue-collar workers, drug addicts, people experiencing homelessness, and many others. You don't have to look far to find folks in need. Pastor Joe Marlin and his church plant, Epiphany Church of Gloucester City, embrace this as an opportunity to serve and make it their mission to do so throughout the year.
On Nov. 21, the church held their annual Friendsgiving gathering, serving a sumptuous Thanksgiving meal to nearly 300 people. But this was no ordinary outreach. Pastor Joe explained that many at Epiphany Church have the gift of hospitality, and rather than go the traditional route of preparing food baskets or serving in a soup kitchen, they pulled out all the stops to put on a celebration to remember. About 35 volunteers cooked, decorated the church building, and made guests feel welcome by sitting down and sharing the meal with them.
In addition to turkey, copious sides, and a multiplicity of pies, something special was shared with those in attendance: the gospel. For Epiphany Church, Friendsgiving is an opportunity to share the good news with their neighbors and minister to them through prayer. Joe shared that a local councilman came to thank the church for hosting the meal, just four days after his wife passed away. A self-proclaimed atheist, the man obliged when Joe offered to pray with him, crying genuine tears in the midst of grief.
Joe was able to minister to another man who came again the day after the gathering, learning his story: having grown up the son of a big-time drug dealer, he is now wrestling with that trauma and the crippling anxiety attacks it has produced, which make it difficult for him to maintain employment.
Hundreds of real people with real hurts received the very real love of Christ at Friendsgiving.
Over the four years they have blessed their town in this way, Epiphany Church has seen much fruit. In fact, Pastor Joe noted that nearly everyone who gets connected to his church does so through Friendsgiving and their block parties, including one woman whose life has been transformed. Initially hesitant to attend church after a 10-year hiatus, she wouldn't frequent Epiphany on Sundays but felt comfortable attending their outreaches. Over time, she began to fully participate in the life of the church, and now serves as a deacon and leads the Friendsgiving initiative.
Like Epiphany Church, TIMES12 has so much to be thankful for this Thanksgiving season. We are in awe over all that God is doing through our network's church plants and missionaries in so many diverse neighborhoods, subcultures, and cities. And we are especially thankful for every person and church who supports this network through prayer and financial generosity. From our family to yours, thank you for being a part of advancing God's Kingdom through TIMES12.
Thankful for you!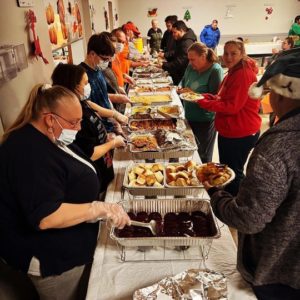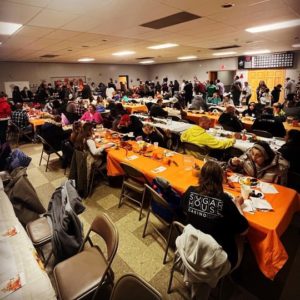 Friendsgiving at Epiphany Church