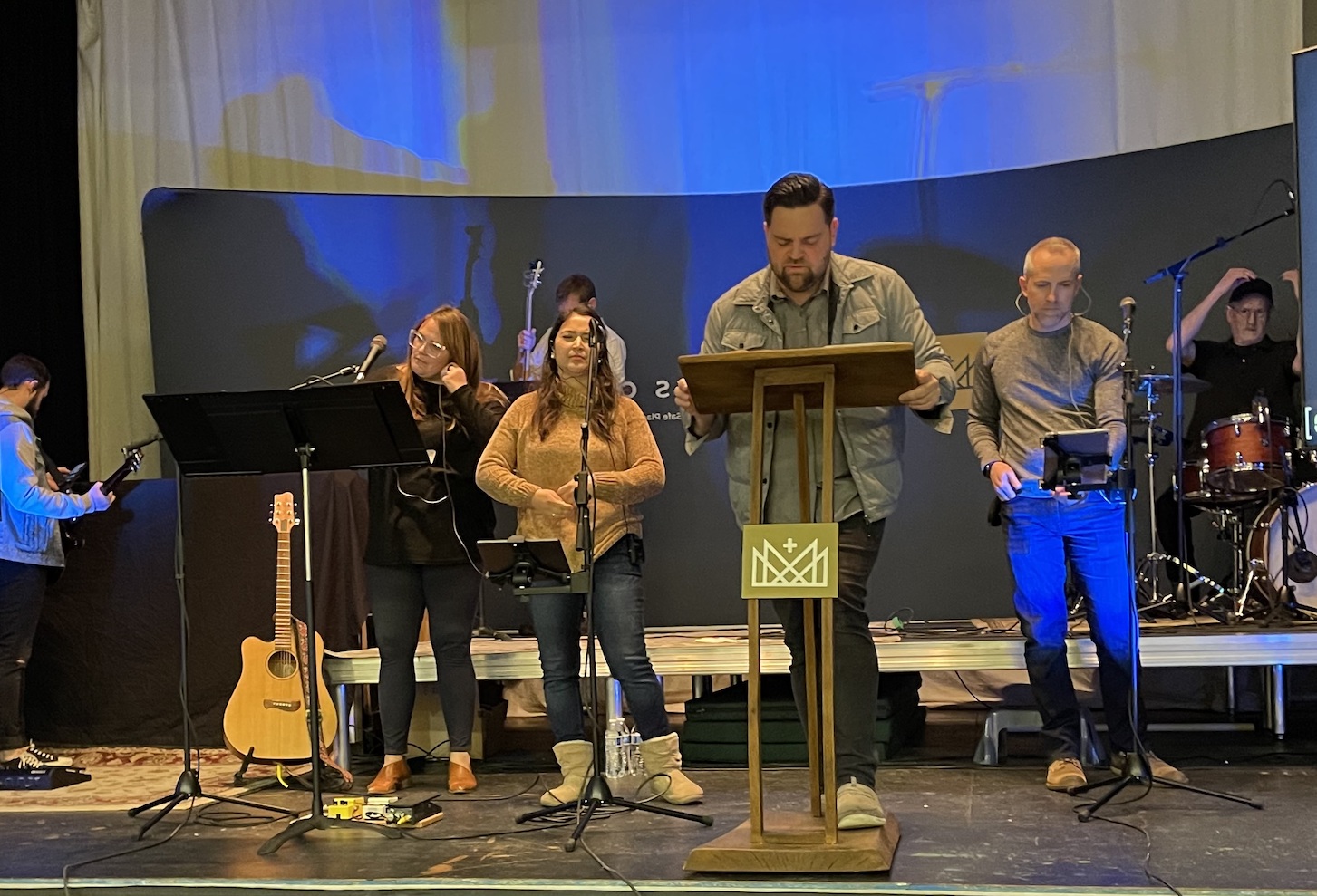 "It's more like India or Afghanistan than it is like Cleveland, because it's not that people are irreligious, they are deeply religious and their religion encapsulates the entirety of their lives."
That was how church planting pastor Austin Glenn described not a foreign country, but Davis County, Utah, shortly after the official launch of the church plant he leads in Farmington, Utah. He likened the region to India and Afghanistan because, like many Asian countries, Davis County meets the standards for an unreached people group according to the Joshua Project. It is perhaps the most spiritually lost county in the nation with under 2 percent of its population identifying as evangelical. A staggering 80-90 percent of its people are members of the Church of Jesus Christ of Latter-day Saints (LDS), or Mormonism.
Austin became aware of the great spiritual need in Utah on a mission trip a few years earlier. He knew he was called to be a church planter one day. Following seminary, he completed a two-year church planting residency alongside JR Vassar, veteran church planter and pastor. After entering a season of prayer and fasting, Austin was convinced to plant a church in Utah.
This past month, Austin, his family and his core team welcomed 120 people to celebrate the launch of King's Cross Church. "Our gathering felt worshipful and not performative, like a beautiful picture of the Kingdom of God coming together," Austin said of launch Sunday.
"It was a great launch day for King's Cross Church!" TIMES12 Executive Director Mark McGeever said of the gathering that he attended in Farmington. "Austin and the launch team did a remarkable job of preparing. Many neighbors experienced welcoming hospitality, engaging worship, and a strong message from Scripture focused on Jesus."
The following Sunday was just as celebratory as two new believers publicly declared their faith through baptism. Will was baptized first. When Austin met him two years earlier, his wife was dragging him to church – young in her own faith – and praying for his salvation. He didn't believe in what she had found, but agreed to go to lunch with Austin and there began an ongoing dialogue about Christianity. Will joined Austin's discipleship group, and over the course of reading Scripture and doing life with believers, he began to change. "Will, you're kinda talking and acting like a Christian," Austin said to him one day. "Have you trusted Jesus? Do you want to follow him?" Will answered, "I do! And I am a Christian!" Will recently made this fact known before nearly 100 of his fellow Christians. His wife, Whitney, was baptized with him.
TIMES12 is so excited to partner with Austin and King's Cross Church out West. Austin discovered our church planting network through an old friend who introduced him to Mark. Austin knew it was the right network for him to partner with because out of the three church planting assessments he took, TIMES12's put the highest priority on gospel fluency and Scripture.
"I have so appreciated the encouragement of being united with likeminded churches and church leaders," Austin said of TIMES12. "It feels like the tribe we belong to. The intentional coaching and all of the resources TIMES12 has are so helpful."
"Austin and the core planting group did the grassroots work of bridge-building evangelism with friends and neighbors and meeting in micro discipleship bands and community groups." Mark said of Kings Cross. "Many months of building trust and friendships with neighbors resulted in their attending the launch day worship gathering and hearing the good news about Jesus. God is on the move through this dedicated core!"

Austin, Monica + Family

JR Vassar (left), Austin Glenn (middle), Mark McGeever (right) at King's Cross Church launch